Bitcoin Satellite Node Using Iridium RockBLOCK Mk2
If cellular, WiFi, and the entire power grid go down, I can still send Bitcoin using the Iridium Satellite Network. Totally portable and no dish necessary. 🛰 🛰 🛰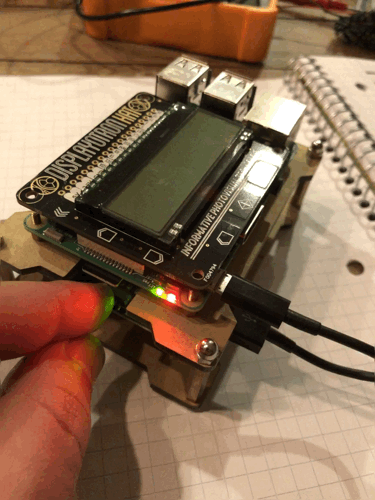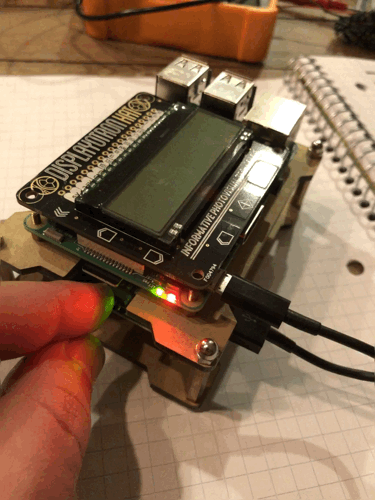 If cellular, WiFi, and the entire power grid go down, I can still send BTC from anywhere in the world with this little guy. Totally portable and no dish necessary. 🛰 🛰 🛰 #Buidl pic.twitter.com/WFyDTRxVwP

— Nick Fogle (@nickfogle) August 27, 2018
What you'll need.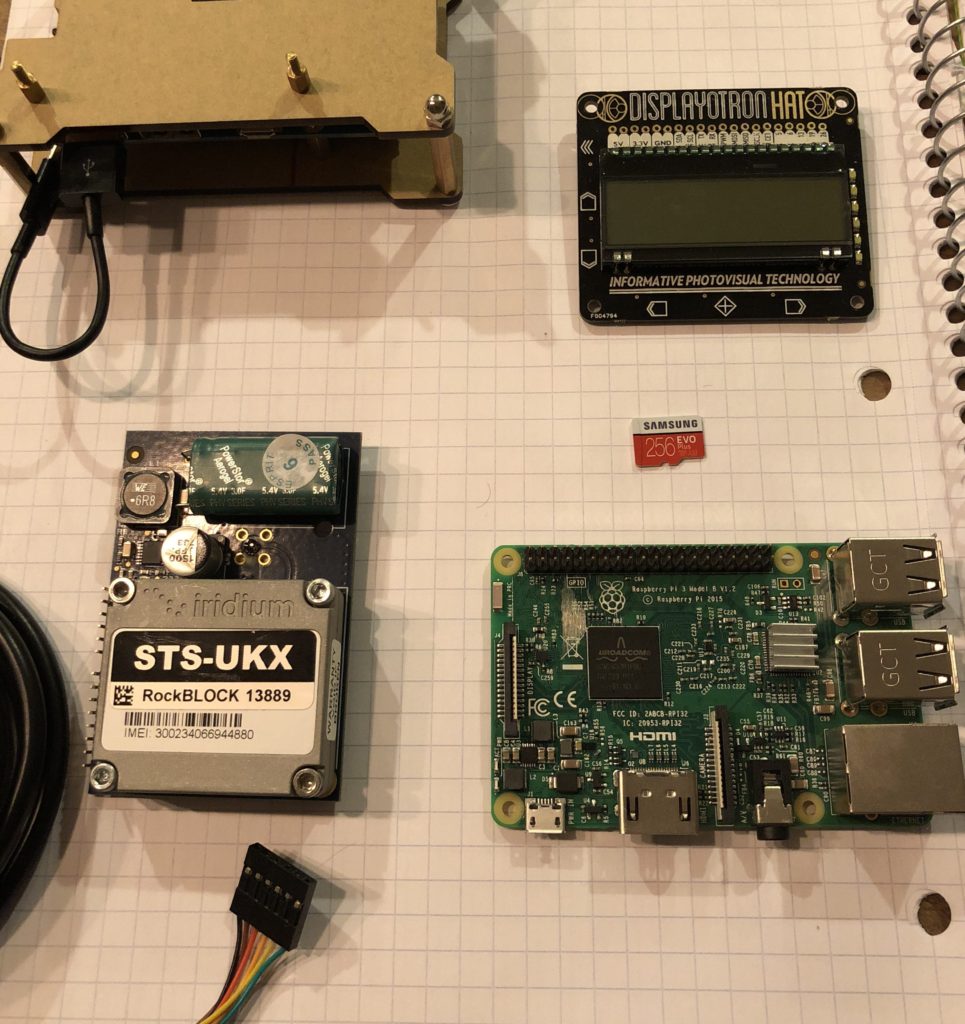 RockBlock Modem and Power Requirements
At minimum the RockBLOCK needs 100mA @ 5v DC. You'll probably want to do all of the initial configuration while plugged in to an outlet. Once you have everything working, you'll want to add some form of mobile power supply. I found it easiest to use an uninterrupted power supply with an on/off switch to quickly test the switch from wall to battery power. Since this was a proof of concept, I just borrowed an old UPS from one of my lightning nodes. After some light field testing, I found that the little lithium battery handles the power demands of the RockBlock with no problem. I was able to get 2-3 hours of moderate use before running out of power. If you're hunting for the right combination of battery life and form factor, you'll definitely want to have a voltmeter handy.
Display
In a blackout scenario, you're going to need some kind of interface for interacting with a wallet, signing transactions, etc… I opted for Pimorini's Display-o-tron, a lightweight display capable of showing the minimal amount of information you'd need to send a bitcoin transaction. I didn't care to write my own custom interface code, and Pimorini provides detailed instructions for installing using their python library. The one major drawback is the 16×3 character limit. To view an entire transaction hash, you'll need to write your own scrolling functionality.
Software
This guide is limited to the hardware and high-level setup of the Satellite Node, so I'll leave the code and implementation specifics up to you. The details below should get you started.
Node Software
Relay Server
The relay server is important because your transaction will take 2-3 Iridium messages before you have the entire transaction hex. That's because the RockBLOCK can only send a maximum of 340 bytes per send and 270 bytes per receive. The logic here is simple:
(1) Create an API endpoint to receive the SBD
(2) Write logic for storing and assembling the transaction parts
For the proof-of-concept version, I spun up a simple EC2 instance in eu-west-1 to test a remote relay fallback. You should use several servers across different providers and geographic zones for better resilience.