Personal Covid-19 Tracker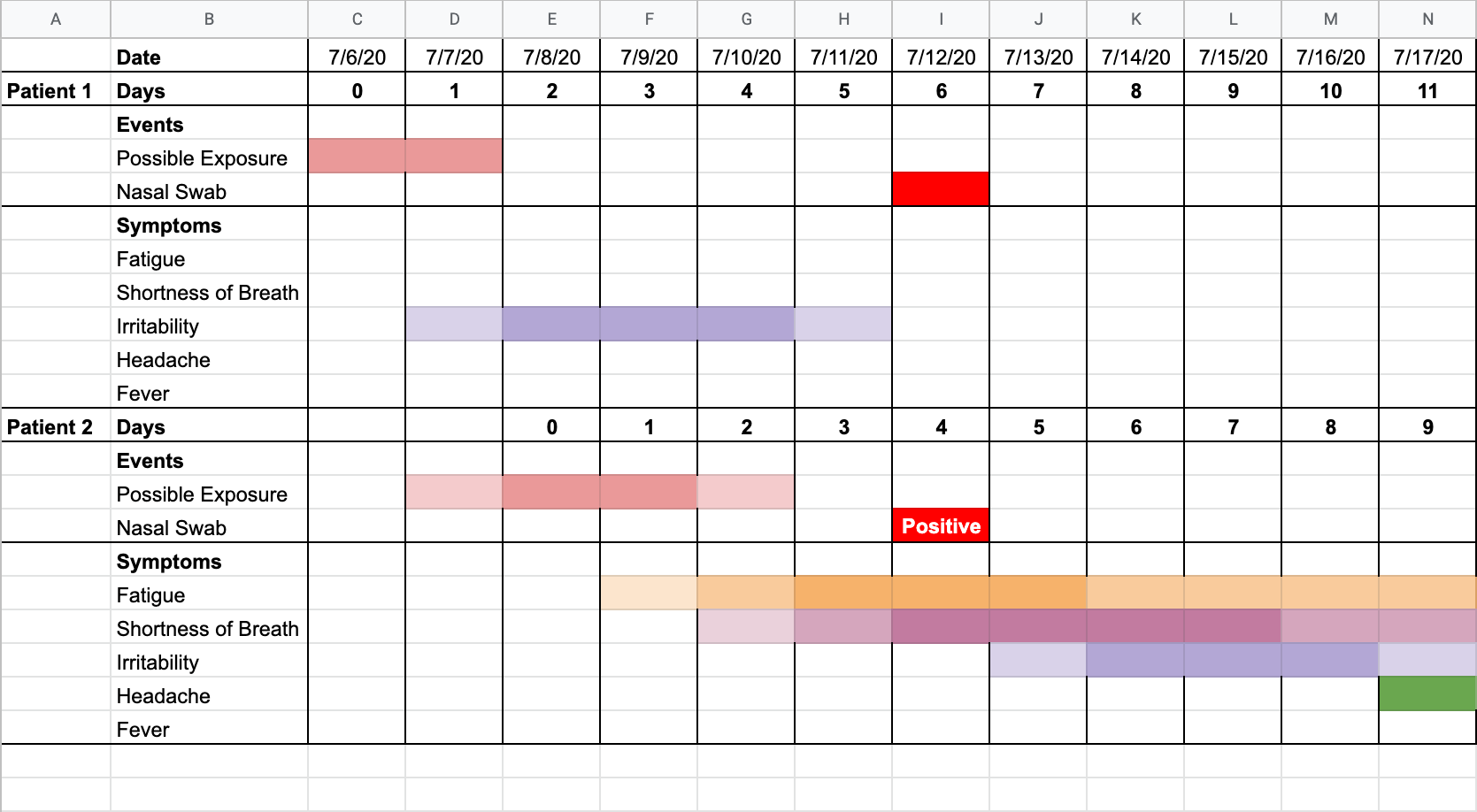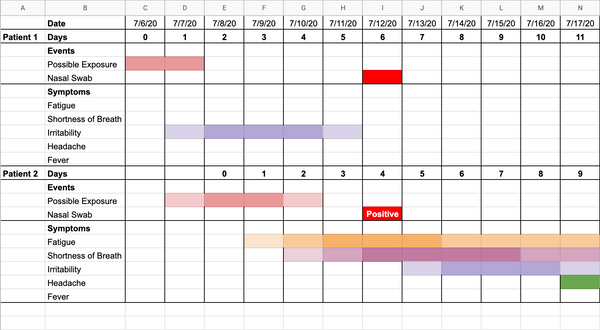 I started prepping in February when it became clear that this thing wouldn't be contained.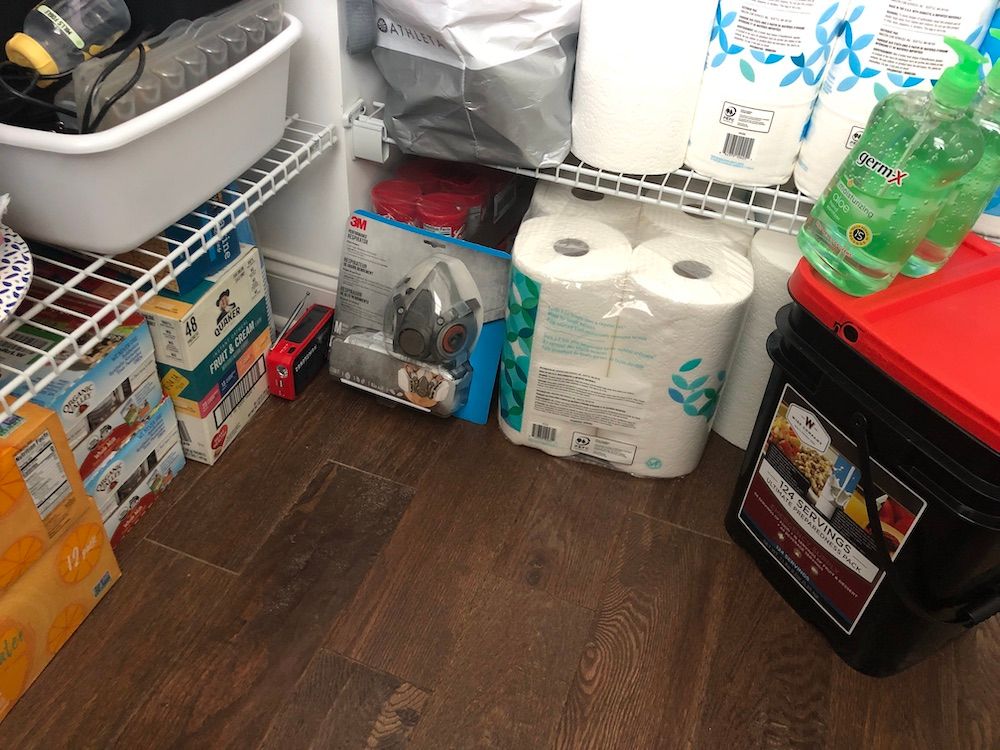 My colleague Hector summed up the divergence in thinking between health care professionals and the paranoid, prepared-for-anything crew at Casa.
After 5 months of having Coronavirus mainlined into my brain, I felt like I knew everything there was to know. When I tested positive for COVID-19 last week, I was suddenly struggling to separate fact from fiction.
A Covid-19 Symptom and Progression Tracker
Okay, so I have COVID-19. What now?
It was frustrating not knowing whether I was on day 6 or day 10. I used my son's possible exposure date and my swab date to get this broad range (swab won't detect the virus for first 24 hours after the virus is contracted). I really wanted a better visual for understanding where I was in that window and what I might expect. Particularly given reports that days 7-10 are common for worsening symptoms.
There are so many stories about people who've had the virus for months and months or others who got better and then got worse again the following week. I wanted to know what the most common experience would be, but most of the search results are the atypical horror stories.
This article published in the Lancet turned out to be a great resource as I tried to get a better understanding of transmission, viral shedding, symptom duration, and timeline. I liked the graphic so much, I created my own spreadsheet to get a better sense of possible transmission dates, symptoms, and when I could expect to fully recovery.

Here's a link to my COVID-19 tracking template. Feel free to copy it and make it your own. Using this in conjunction with a $30 blood oxygen sensor were extremely helpful for giving me peace of mind while staying on top of my symptoms. At this point, I've totally recovered and consider myself extremely lucky for only having the mild symptoms described above.